Air Max Day Worldwide

3.26.2021
For Air Max Day 2021 we created the first every virtual Air Max Day that brought our global Air community together for the first time ever.

The day-long celebration will feature a full itinerary of events happening in Istanbul, Barcelona, Milan, Toronto, Los Angeles, Tokyo, Chicago, New York, Shanghai and other cities. The events include creative workshops, panels, collection tours and exclusive content going live throughout the day. Also look out for special guest appearances, product drops and musical performances.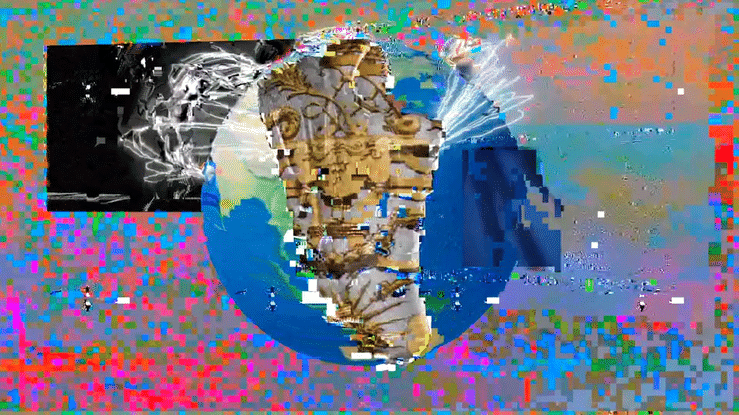 As members moved from one city to the next, users accumulated city stamps and virtual miles in a shareable digital passport that kept a record of their virtual travel throughout the day.
Concepted and produced by local city creative teams off a global toolkit, cities created Air contnet in the form of talkshows, art therapy, tarot readings, and concerts that plugged into our global platfrom: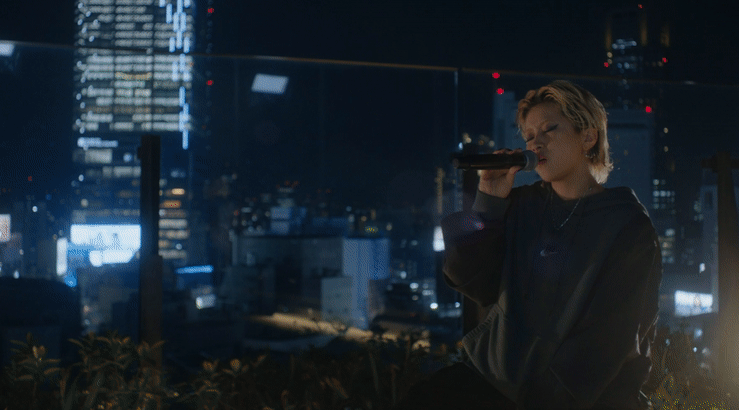 The history of Air Max, created in conjunction with the archivists at DNA, the Department of Nike Archives:
LiDAR-scanned 3D tour of New York Giants' running back Saquon Barkley's sneaker closet, complete with video commentary from the man himself delivered via hotspots: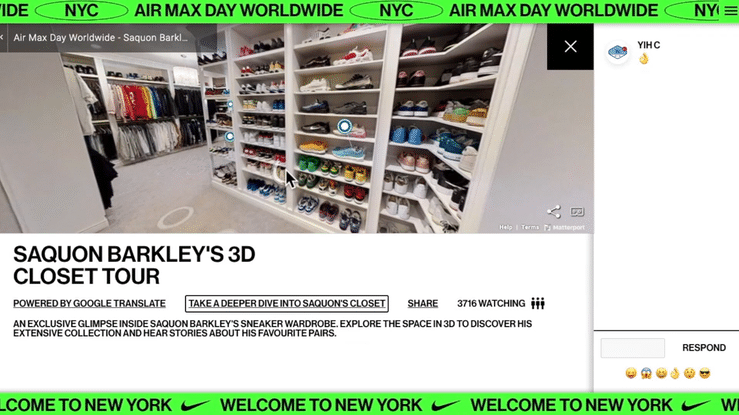 Users also had the ability to chat with emojis during the events, giving the event a communal feeling that transcended language and geographical location: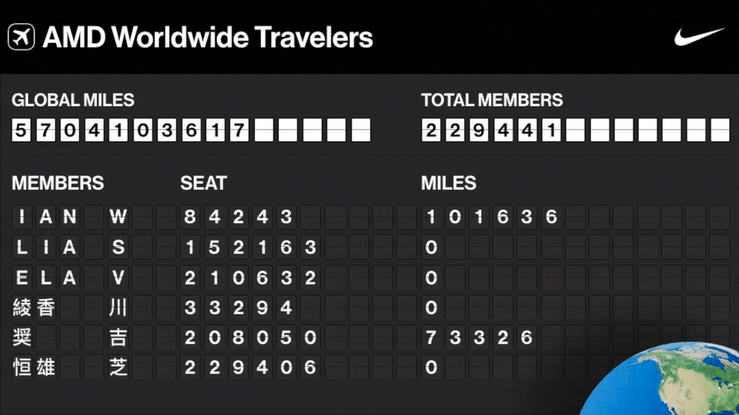 Hundreds of thousands of Nike members from across the globe visited the experience over the course of 24 hours, logging over 5.7 billion virtual miles in the process.